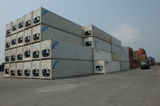 We believe that customer service and satisfaction are fundamental to any successful long term partnership. We deliver what we promise.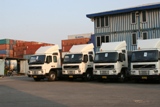 We believe in the creativity of our people and our ability to contribute new ideas for improvement. We shall constantly seek innovative ways to create value for our customers.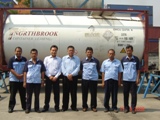 We believe in using our collective skills, knowledge and experience to meet our customers' needs. Though teamwork and commitment, we shall build upon our strengths to realize our full potential and achieve our shared vision.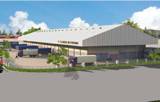 We believe that open communication is essential to build trust and understanding with our customers, our people, our shareholders and the countries we serve. Only than can we meet our customers' needs, our people's aspirations and our shareholders' expectations.

Information and Technology
To complement those computer systems that are already put in place, Glorious constantly embarks on the integration of systems with customers, vendors and other statutory boards to provide information that is fast, accurate and reliable.

To match our customers' dynamic requirements with better quality service, we will continue to effectively harness the resources of information technology and establish host-to-host integration with our customers' IT systems.
Read More